Rosemount 3051CA3W72B2BQ25HR5 coplanar pressure transmitter. Rosemount 3051C Coplanar Pressure Transmitters are the industry standard for differential, gage, and absolute pressure measurement. The coplanar platform enables seamless integration with manifolds, flow, and level solutions. Rosemount 3051C Smart Pressure Transmitter. Flexible Coplanar platform up to 4000 psi with 4-20mA HART protocol, Profibus, FOUNDATION fieldbus, or wireless output.

Rosemount 3051C Smart Pressure Transmitter
The 3051C is capable of differential, gauge, or absolute pressure measurement. Utilizing advanced capacitance sensor technology (piezoresistive sensors for absolute pressure models) the 3051C is accurate up to ±0.04% resulting in total operating performance, the true measure of "real-world" transmitter performance, of ±0.15%. Additionally, the Rosemount 3051 pressure transmitter has an installed five-year stability of ±0.125% demonstrating the ability to maintain performance over a five year period under the most demanding process conditions.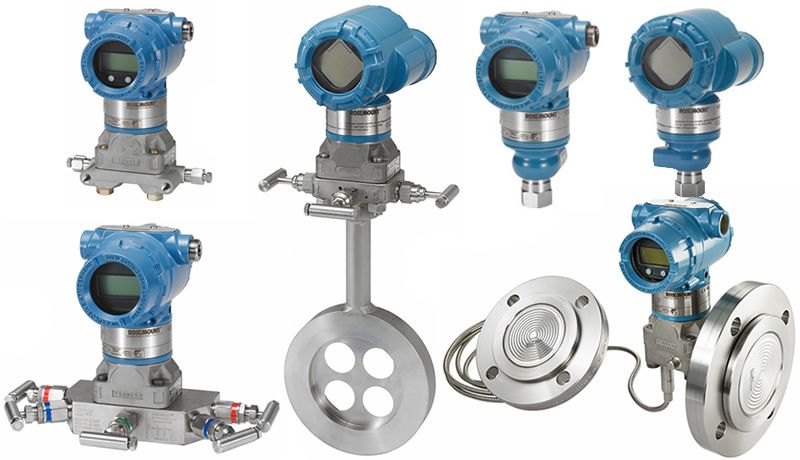 The 3051C can utilize either traditional flanges or Rosemount's versatile Coplanar platform designed to enable the best process connection for pressure, flow, and level applications. Right out of the box, the solution arrives factory calibrated, pressure-tested, and ready to install. The Rosemount 3051C smart pressure transmitter is also available in a number of materials and a wide range of hazardous area certifications are available.

Rosemount 3051C Smart Pressure Transmitter more models:
3051CA3W72B2BQ25HR5, 3051CA3W72B2DQ25HR5, 3051CA3W73A1AQ25HR5, 3051CA3W73A1BQ25HR5, 3051CA3W73A1DQ25HR5, 3051CA3W73A2AQ25HR5, 3051CA3W73A2BQ25HR5, 3051CA3W73A2DQ25HR5, 3051CA3W73B1AQ25HR5, 3051CA3W73B1BQ25HR5, 3051CA3W73B1DQ25HR5, 3051CA3W73B2AQ25HR5, 3051CA3W73B2BQ25HR5, 3051CA3W73B2DQ25HR5, 3051CA3W74A1AQ25HR5, 3051CA3W74A1BQ25HR5, 3051CA3W74A1DQ25HR5, 3051CA3W74A2AQ25HR5, 3051CA3W74A2BQ25HR5, 3051CA3W74A2DQ25HR5, 3051CA3W74B1AQ25HR5, 3051CA3W74B1BQ25HR5, 3051CA3W74B1DQ25HR5, 3051CA3W74B2AQ25HR5, 3051CA3W74B2BQ25HR5, 3051CA3W74B2DQ25HR5, 3051CA3W76A1AQ25HR5, 3051CA3W76A1BQ25HR5, 3051CA3W76A1DQ25HR5, 3051CA3W76A2AQ25HR5, 3051CA3W76A2BQ25HR5, 3051CA3W76A2DQ25HR5, 3051CA3W76B1AQ25HR5, 3051CA3W76B1BQ25HR5, 3051CA3W76B1DQ25HR5, 3051CA3W76B2AQ25HR5, 3051CA3W76B2BQ25HR5, 3051CA3W76B2DQ25HR5, 3051CA3W77A1AQ25HR5, 3051CA3W77A1BQ25HR5, 3051CA3W77A1DQ25HR5, 3051CA3W77A2AQ25HR5, 3051CA3W77A2BQ25HR5, 3051CA3W77A2DQ25HR5, 3051CA3W77B1AQ25HR5, 3051CA3W77B1BQ25HR5, 3051CA3W77B1DQ25HR5, 3051CA3W77B2AQ25HR5, 3051CA3W77B2BQ25HR5, 3051CA3W77B2DQ25HR5.