Product News
Spot sales Fluke 325 True RMS Clamp Meter, AC/DC

September 08, 2021
The Fluke 325 True-rms Clamp Meter is a reliable, versatile troubleshooting tool for commercial and residential electricians. Featuring a slim design for easy transport and use, and a large display for efficient troubleshooting. In addition to true-rms AC current and voltage on non-linear loads, the 325 measures:
DC current
DC voltage
Temperature
Frequency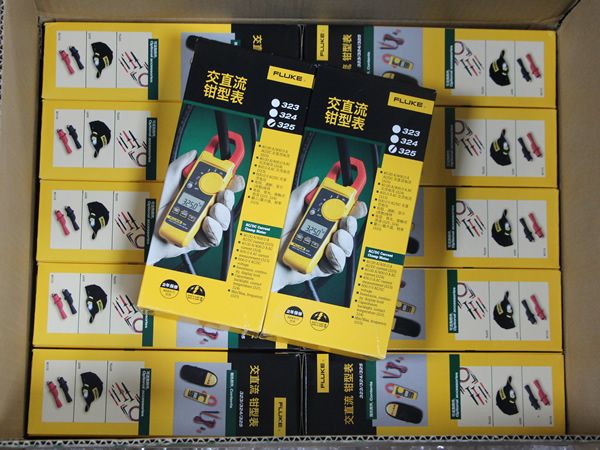 The 325 gives you a strong combination of measurement functions, in a tool that is reliable, easy-to-use and affordable. This clamp meter offers True-rms AC voltage and current measurements on non-linear signals. Paired with the CAT III 600 V, CAT IV 300 V safety rating the clamp meter can also measure:
Measures AC/DC current up to 400 A through jaw.
AC/DC voltage to 600 V using test leads.
Measures frequency from 5 Hz to 500 Hz; resistance to 40 kΩ.
Measures temperature from -10 °C to 400 °C with included K-type thermocouple.
Min/Max function records important values.
Fluke 320 Series True-rms Clamp Meters
Fluke 323 True-rms Clamp Meter
Fluke 324 True-rms Clamp Meter
Fluke 325 True-rms Clamp Meter
Our products are 100% New & Original, in stock, low price promotion.
If you can't find a suitable product model or require additional information, please contact us.
Click here to see more products →