Product News
Spot sales Pepperl+Fuchs KFD2-SCD2-Ex1.LK SMART Current Driver.

November 20, 2020
Pepperl+Fuchs KFD2-SCD2-Ex1.LK function:
This isolated barrier is used for intrinsic safety applications.
The device drives SMART I/P converters, electrical valves, and positioners in hazardous areas.
Digital signals are superimposed on the analog values at the field side or control side and are transferred bi-directionally.
Current transferred across the DC/DC converter is repeated at terminals 1 and 2. Terminals 2 and 3 are used when no short circuit detection is required.
An open or short field circuit presents a high impedance to the control side to allow alarm conditions to be monitored by the control system.
If the HART communication resistance in the loop is too low, the internal resistance can be used.
Test sockets for the connection of HART communicators are integrated into the terminals of the device.
A fault is signalized by LEDs and a separate collective error message output.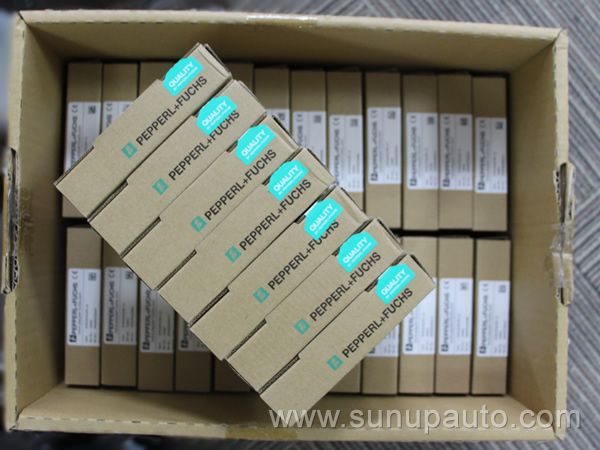 Feature:
● 1-channel isolated barrier
● 24 V DC supply (Power Rail)
● Current output up to 650 Ω load
● HART I/P and valve positioner
● Line fault detection (LFD)
● Accuracy 0.1 %
● Up to SIL 2 acc. to IEC 61508
Related models:
KFD0-SCS-Ex1.55
KFD2-SCD2-Ex2.LK
KCD2-SCD-Ex1
KCD2-SCD-Ex1.ES
KCD2-SCD-Ex1.ES.SP
KFD0-CS-Ex1.50P
KFD0-CS-Ex1.51P
KFD0-CS-Ex2.50P
KFD0-CS-Ex2.51P
KCD2-SCD-Ex1.SP
KFD2-CD-Ex1.32-**
Associated Products:
KFD2-EB2
KFD2-EB2.R4A.B
UPR-03
UPR-03-S
KFD2-EB2.R4A.B.SP
KFD2-EB2.SP
UPR-03-M
K-DUCT-BU
K-DUCT-BU-UPR-03