Product News
Endress+Hauser Liquiphant FTL31 – The Market Leader in Point Level Switches.

December 27, 2019
The Liquiphant FTL31 from Endress+Hauser is a general purpose point level switch designed for liquids, which can be employed in vessels, tanks and pipes. Intended for overfill and dry-running protection, its vibronic principle of operation offers the safest and most reliable method of point level detection. Designed with industrial applications and utilities in mind, the FTL31 features a robust design in low-carbon 316L stainless steel for high durability and reliability in continuous operation.
Also notable about the FTL31 is its ability to operate flawlessly in conditions where conductivity, turbulence, residual buildup, air bubbles or flow conditions may impede other types of switches. Where float switches or capacitance, conductive and optical sensors have previouslybeen used, the FTL31 is known to work properly in all of these situations.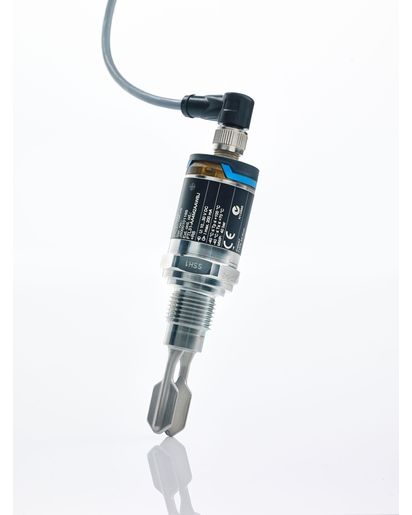 Benefits
Compact: Smallest vibronic sensor in the market
Designed according to highest requirements to quality and environmental sustainability. The self-monitoring Liquiphant offers safe switching also in case of power supply loss.
Independent of changing media properties an accurate switching point is offered. IO-Link reduces costs and complexity due to easy configuration of the devices via engineering tools
A real plug & play sensor is offered without any need for adjustment even with changing media. Measurement is unaffected by conductivity, build-up, turbulence, flows or air bubbles
No calibration is required, no specific know-how or tools (e.g. software) necessary
Robust design made of stainless steel (316L) assures highest durability
A modular design offers different process temperatures and the widest variety of process connections and accessories in the market to fit every application
No mechanically moved parts, free of maintenance
Field of application
Point level switch in compact design with stainless steel housing.
Process connections: Threads
Temperature: -40 to +150°C (-40 to +302°F)
Pressure: -1 to +40bar (-14.5 to 580psi)
Surface roughness: 3.2µm
Overfill prevention and leakage detection WHG, marine approvals, final inspection report
Over Thirty Years of Service
The Liquiphant range, first introduced in 1983, has become an established sensor used in millions of applications, detecting maximum and minimum levels in vessels, tanks and pipes. Operating on the tuning fork principle, a piezo-electric drive causes the sensor to vibrate at its resonant frequency.
Once the tuning fork becomes immersed in a liquid, however, its frequency shifts due to the prevailing density change. Once the frequency reduces to the switching point, an output signal is then triggered, which cuts off further flow into the vessel. Conversely, in a minimum level situation, the trigger signal is activated as liquid level drops below the sensor, thus exposing it to air.