Product News
Spot sales OMRON G2R-1-SND 24VDC (S) General-purpose Relay, P2RF-05 Socket.

April 29, 2021
OMRON G2R-1-SND 24VDC (S) Relay, plug-in, 5-pin, SPDT, 10 A, mech & LED indicators, coil suppressor, label facility. OMRON P2RF-05 Socket, DIN rail/surface mounting, 5-pin, screw terminals.
OMRON G2RS series, which comes as standard with a mechanical indicator and nameplate covering a wide range of interface applications. Optionally available with gold clad contacts and diode, whilst the socket and crossbar range offer maximum flexibility during installation.
● SPDT type 10A / DPDT type 5 A
● Mechanical Flag, LED indicator and momentary / lockable testbutton optional
● Transparent housing
● Screwless clamp terminal sockets available
● Space saving – 16 mm width (including sockets)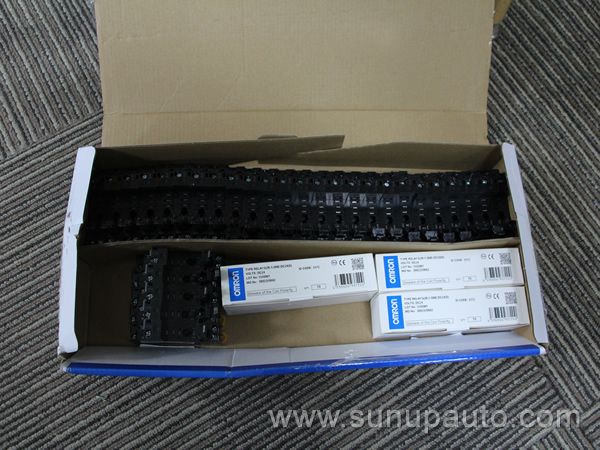 OMRON G2RS series more ordering info:
G2R-1-S 120VAC (S)
G2R-1-S 230VAC (S)
G2R-1-S 24VAC (S)
G2R-1-SND 48VDC (S)
G2R-1-SND 12VDC (S)
P2RFZ-05-E
P2RF-05-S
...