Industry News
Notice on price adjustment of medium and low voltage products list of Siemens EP-E BU

May 08, 2021
Price adjustment notice
Dear Siemens partners
Hello!
Thank you for your consistent support for Siemens low and medium voltage products business. In view of the price changes of raw materials in the market, in order to better adapt to the market environment. We have decided to adjust the list price of some products. Siemens will continue to provide better service and bring continuous value and development to customers.
The effective date is June 1, 2021
The price adjustment of main products is as follows: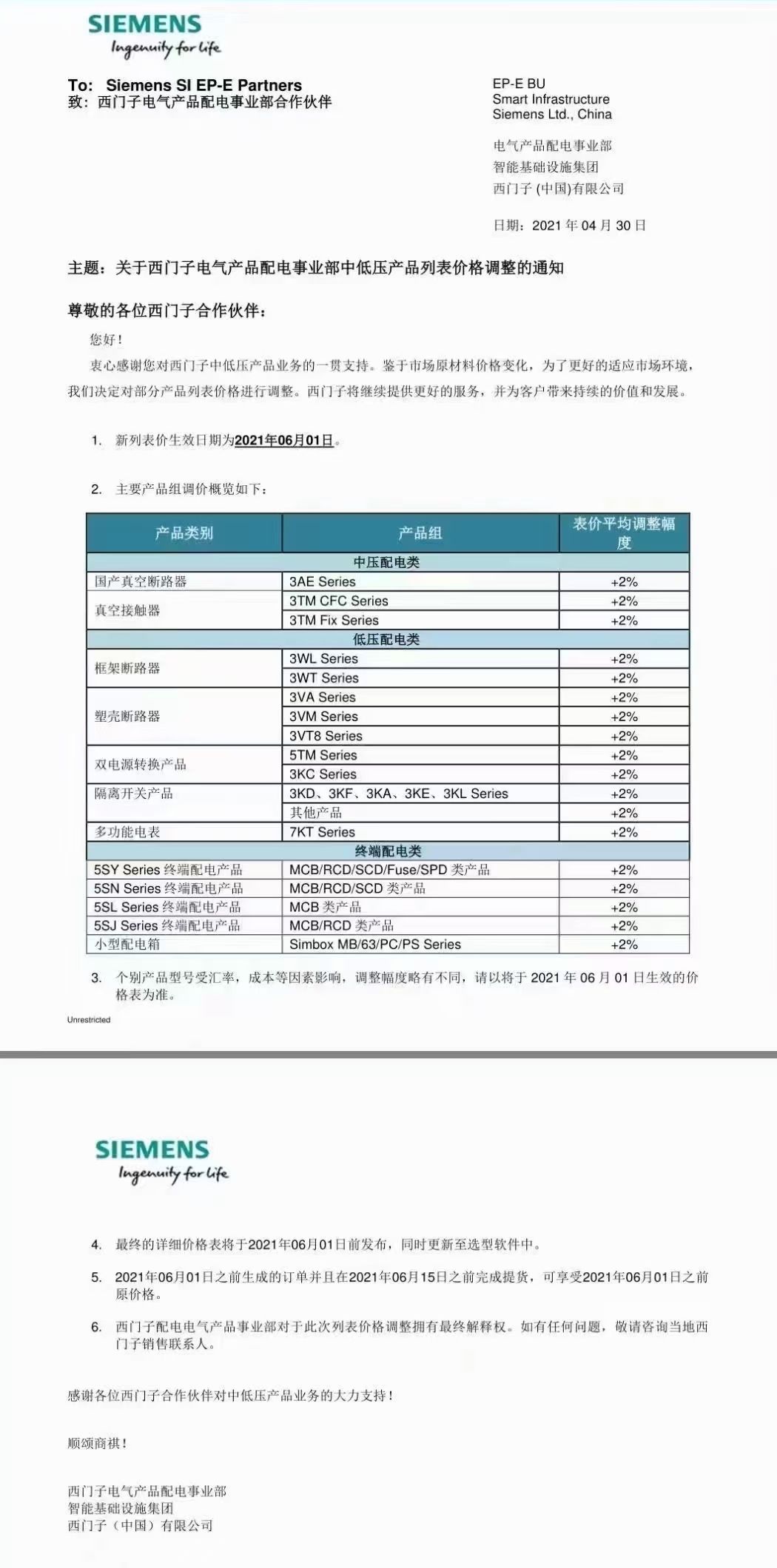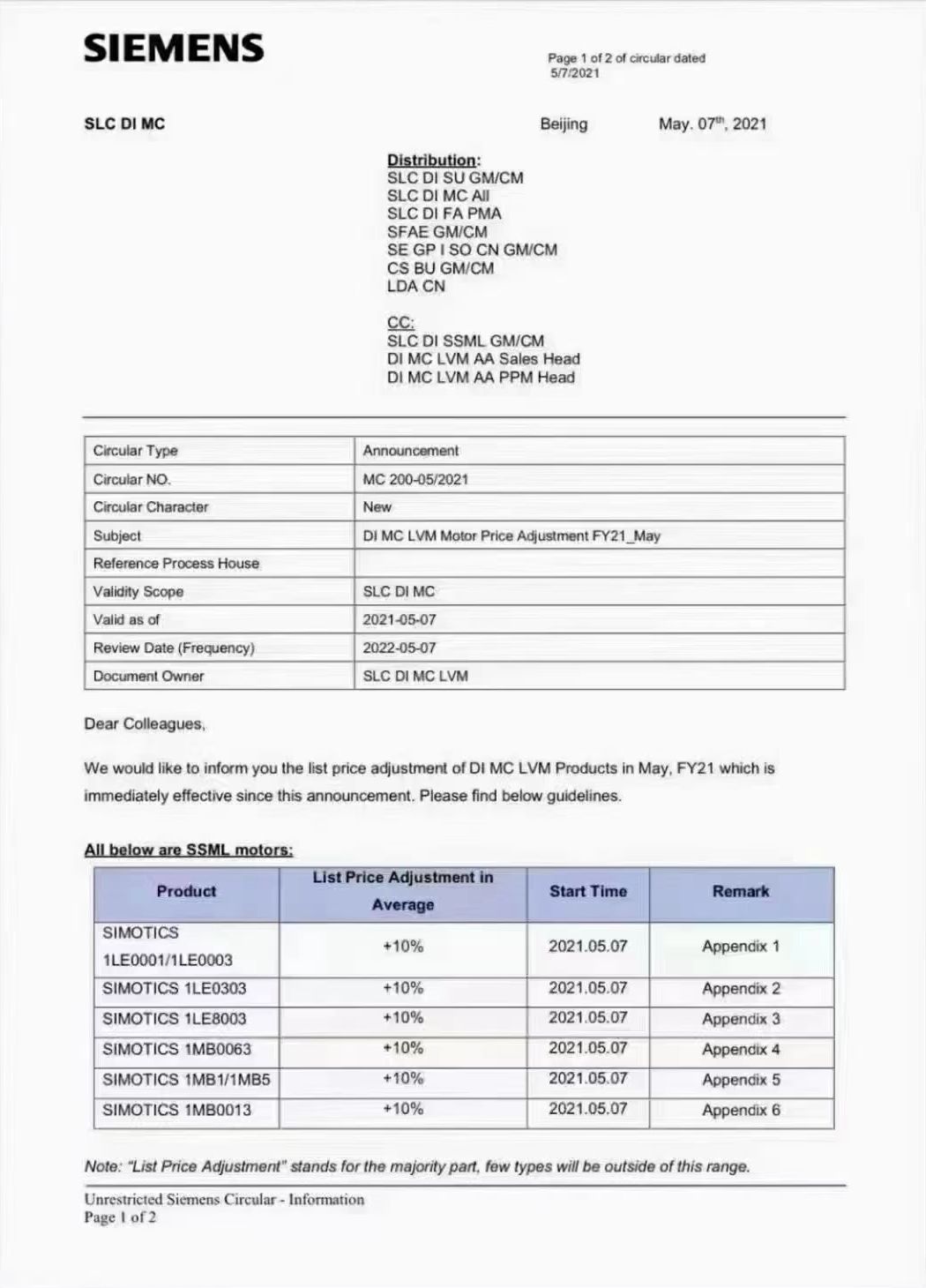 Siemens distribution electrical products division has the final right to explain the price adjustment of this list. If you have any questions, please consult your local Siemens sales contact.
Thank you Siemens partners for your support to the low and medium voltage products business!
Siemens EP-E BU
Smart Infrastructure
Siemens Ltd., China
May 8, 2021