Yokogawa EJA530E-JBS4N-022DL/KU22 Gauge Pressure Transmitter, Yokogawa EJA530E. The high-performance gauge pressure transmitter EJA530E feature single crystal silicon resonant sensor and are suitable to measure liquid, gas, or steam pressure. EJA530E output a 4 to 20 mA DC signal corresponding to the measured pressure. It also features quick response, remote setup and monitoring via BRAIN or HART communications and selfdiagnostics. FOUNDATION Fieldbus, PROFIBUS PA and 1 to 5 V DC with HART (Low Power) protocol types are also available. EJA-E series models in their standard configuration, with the exception of the Fieldbus, PROFIBUS and Low Power types, are certified as complying with SIL 2 for safety requirement.

The EJA-E series of transmitters is Yokogawa's most recent evolution of the DPharp family. The EJA530E is our in-line mount gauge pressure transmitter in the series.

EJA530E's features include:
Accurately: ±0.055% Accuracy
Reliably: ±0.1% Stability per 10 years
Quickly: 90 msec Response Time

Yokogawa EJA530E In-Line Mount Gauge Pressure Transmitter models: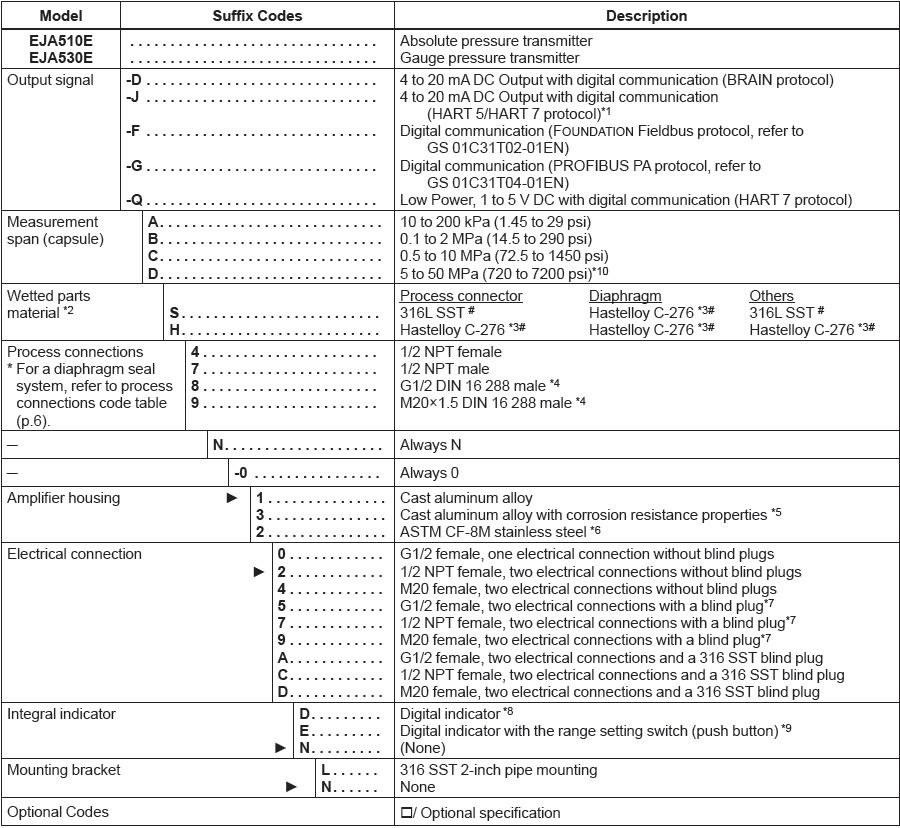 If you need more Yokogawa EJA530E Gauge Pressure Transmitter, please click the "Need a Quote" button to fill in your quotation. We will reply you within 24 hours. Thank you!