Product News
Spot sales OMRON S8VK-G24024 switch mode power supply, Pro, 240 W, 24VDC, 10A, DIN rail mounting

June 10, 2021
OMRON S8VK-G24024 switch mode power supply, Pro, 240 W, 24VDC, 10A, DIN rail mounting. Omron S8VK-G Series Switch Mode Power Supply (15/30/60/120/240/480-W Models).
The S8VK-G offers a wide product range (from 15W up to 480W), in a very compact size. It is 13% smaller than comparable power supplies and the smallest on the market of its type. With the same high quality and practical design that made our previous series safe, reliable, and easy to install, the new S8VK series is even tougher, more compact and easier to use.
Omron is a world leader in the development and manufacture of industrial power supplies.
To ensure that we provide the perfect solution to match every customer's need, Omron has launched 4 different families: the cost effective S8VK-C, the standard with single-phase input S8VK-G, the standard with three-phase input S8VK-T, and the redundancy unit S8VK-R.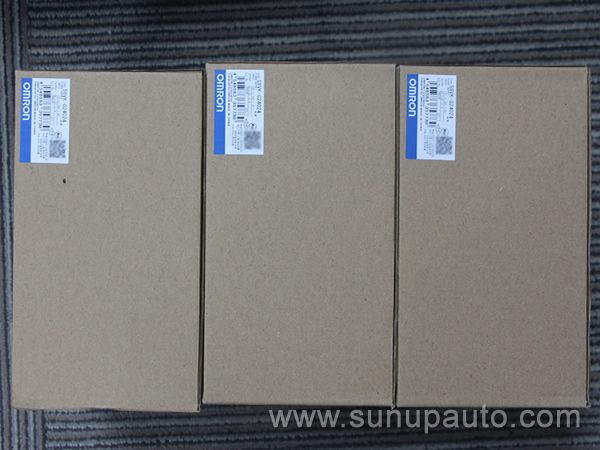 OMRON S8VK-G Features:
• Universal input for worldwide applications: 100 to 240 VAC (85 to 264 VAC)
• DC input can be available: 90 to 350 VDC
• Possible for 2-phase input usage.
• Wide operation temperature range: –40 to 70 °C
• Power Boost function at 120%
• Safety standards:
UL508/62368-1, CSA C22.2 No. 107.1/62368-1 EN50178, EN62368-1.
Lloyd's standards, EN60204-1 PELV Safety of Power Transformers: EN61558-2-16
• 15-W,30-W, and 60-W models conform to UL Class 2 output Standards
• EMS: EN 61204-3. EMI: EN 61204-3 Class B
• Three years Warranty
Omron S8VK-G Series Ordering Information:
S8VK-G01505
S8VK-G01512
S8VK-G01524
S8VK-G03005
S8VK-G03012
S8VK-G03024
S8VK-G06012
S8VK-G06024
S8VK-G12024
S8VK-G24024
S8VK-G24048
S8VK-G48024
S8VK-G48048
Mounting Brackets
S82Y-VS10F
S82Y-VK10F
S82Y-VK15P
S82Y-VS10S
S82Y-VK10S
S82Y-VK20S
Our products are 100% New & Original, in stock, low price promotion.
If you can't find a suitable product model or require additional information, please contact us.