Industry News
Schneider low voltage drives, Soft Starters, small PLC price adjustment

June 24, 2021
Dear Schneider Electric partner:
Hello!
Thank you for your attention and support to Schneider electric business all the time!
The supply chain cost increased due to the substantial increase of raw material price. In order to better adapt to the market environment and provide better service, Schneider electrical industry automation division decided to adjust the price of low voltage drives, soft starters and small PLC products from June 23, 2021. The price adjustment of specific product line list is as follows: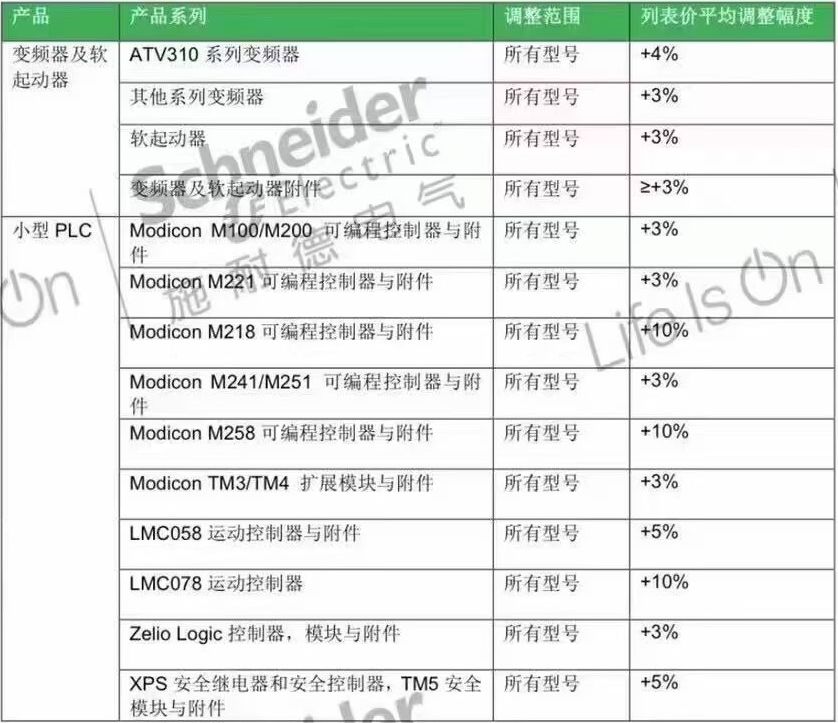 If you have any questions about this adjustment, please consult Schneider Electric local sales.
Thank you for your understanding and support!
Best wishes!
Schneider Electric (China) Co., Ltd
22 June 2021