Product News
Spot sales ABB FEP321-200H1A1A1B0A1A2A1A0 ProcessMaster FEP300 Electromagnetic flowmeter

July 13, 2021
ABB Electromagnetic flowmeter FEP321-200H1A1A1B0A1A2A1A0 ProcessMaster FEP300.
ABB Electromagnetic flowmeter
ProcessMaster FEP300
The modular design of the ProcessMaster FEP300 standard version offers the industry´s widest range of liners electrodes and sizes to meet the needs of even the most demanding process applications in sectors as diverse as chemical, power, oil & gas, pulp & paper and metals & mining. Available as integral mount design or remote mount design system.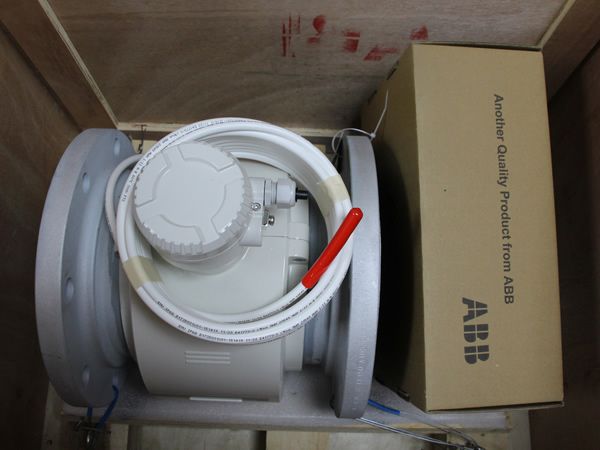 ProcessMaster FEP300 is a versatile, reasonably priced, most accurate flow meter tailored for all process industry applications. A flowmeter with base functionality, short delivery and a simple and clearly understandable documentation.
ABB ProcessMaster FEP300 Electromagnetic flowmeter feature:
Versatile and simple configuration
– Through glass configuration eliminating the need to remove the cover and reducing commissioning time
– Soft key based functionality
– "Easy Set-up" function
State-of-the-art memory technology
– Data storage enables transmitter exchange without the need for reconfiguration
Diagnostics for real-life-situations
– Simplified plant trouble shooting
– Status messages in accordance with NAMUR
– Help texts in LCD display
ScanMaster in situ verification software option
– Allows the customer to perform in situ verification of the flowmeter and the plant
Our products are 100% New & Original, in stock, low price promotion.
If you can't find a suitable product model or require additional information, please contact us.
Click here to see more products →