Product News
Spot sales Rosemount 8800DW005SA3N2D1I1M5Q4Q8 Wafer Vortex Flow Meter

July 13, 2021
Rosemount 8800DW005SA3N2D1I1M5Q4Q8 Wafer Vortex Flow Meter, 0.5 Inch (DN15). Flangeless meter body offers a cost-effective, lightweight alternative to flanged Vortex flow meters. A compact, space-saving design provides versatility in any location.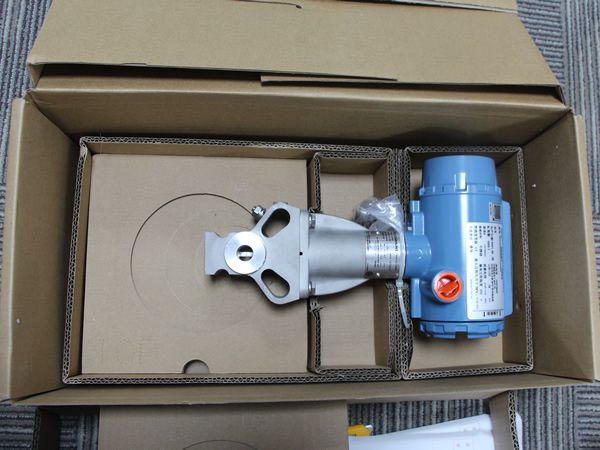 Rosemount 8800DF005 Flanged Vortex Flow Meter, 0.5 Inch (DN15)
Flowmeter Accuracy: ± 0.65 % of rate for liquids, ± 1% of rate for gas and steam.
Wetted Material: Stainless Steel - 316 ? 316L and CF3MNickel Alloy- C-22 and CW2MConsult factory for other wetted material options
Flange Options: ANSI Class 150 to 600 DIN PN 10 to PN 100 JIS 10K to 40KFlanges are available in a variety of facings
Operating Temperatures: -330°F to 800°F (-200°C to 427°C).
Line SizeWafer - ½-in to 8-in (15 to 200 mm)
Rosemount 8800DF005 Flanged Vortex Flow Meter Features
● An isolated sensor allows for inline replacement without breaking the process seal
● Increase plant availability and eliminate potential leak points with a unique gasket-free meter body design
● Eliminate downtime and maintenance costs associated with plugged impulse lines with a non-clog meter body design
● Achieve vibration immunity with a mass balanced sensor and Adaptive Digital Signal Processing with visual filtering
● A standard internal signal generator included in every meter simplifies electronics verification
● All meters arrive pre-configured and hydrostatically tested, making them ready and easy to install
● Simplify SIS compliance with available dual and quad Vortex flow meters
● Detect liquid to gas phase change using Smart Fluid Diagnostics
Rosemount 8800D Vortex Flowmeter
8800DF005SA1N2F1I1M5A10Q4
8800DF010SA1N2D1I1R10Q4
8800DF005SA1N2D1I1R10Q4
Our products are 100% New & Original, in stock, low price promotion.
If you can't find a suitable product model or require additional information, please contact us.
Click here to see more products →