Industry News
ABB drive price adjustment notice on January 6, 2022

January 13, 2022
ABB drive price adjustment notice on January 6, 2022
Dear ABB drive channel partners:
Thank you for your strong support and love for ABB's drive business!
Due to factors such as the global supply of chips, electronic devices and other raw materials and the sharp rise in costs, in order to ensure that we can continue to provide customers with high-quality products and services, the company has researched and decided to adjust the prices of the following product series: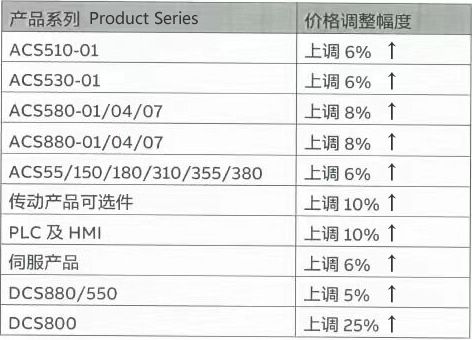 The new price will be effective on January 6, 2022.
ABB Co., Ltd.
Sales and Marketing Department
January 6, 2022