Product News
Honeywell's SmartLine ® ST700 Pressure Transmitters.

November 19, 2019
Honeywell's SmartLine ® ST700 Pressure Transmitters.
Include absolute pressure, gauge pressure, flange mount and remote seal transmitters that meet industry requirements in performance, stability, reliability and rangeability. With innovative modularity and an intuitive human machine interface (HMI), these products are ideal for a wide range of industrial process applications.
SmartLine ST700 transmitters offer the following features:
· Accuracy up to 0.05%
· Stability up to 0.02% per year for five years
· 100 ms response time
· Turndown ratios up to 100:1
· Modularity with field-replaceable units
· Automatic pressure and temperature compensation
· Comprehensive onboard diagnostic capabilities
· Alphanumeric display capability
· External zero, span and configuration capability
· Integral Dual Seal design based on ANSI/NFPA 70-202 and ANSI/ISA 12.27.0
· Overpressure protection
· Compliance with SIL 2/3 requirements
· Universal or traditional terminal electrical connections.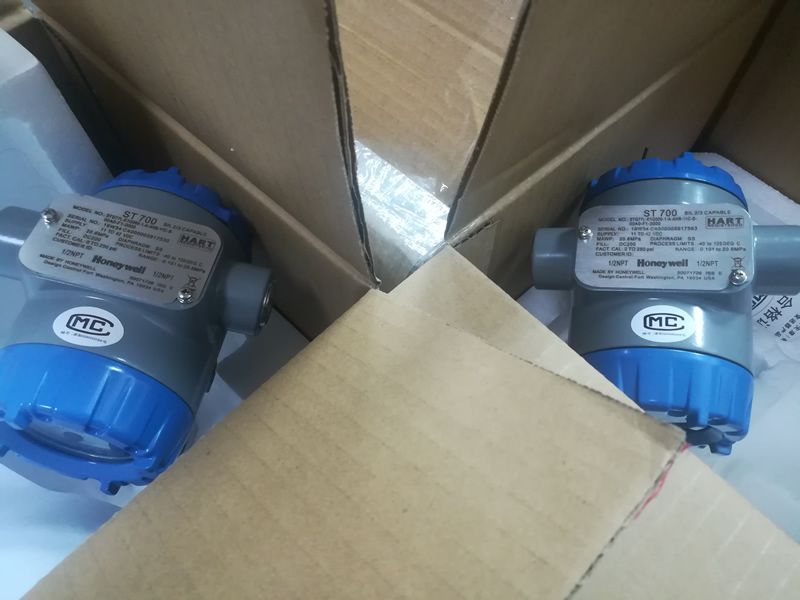 The detailed video of our products can be viewed by clicking.