Allen-Bradley 25B-D4P0N104 PowerFlex 525 1.5kW (2Hp) AC Drive, with Embedded EtherNet/IP and Safety, 480 VAC, 3 Phase, 2 HP, 1.5 kW Normal Duty; 2 HP, 1.5 kW Heavy Duty, Frame A, IP20 NEMA / Open Type, No Filter.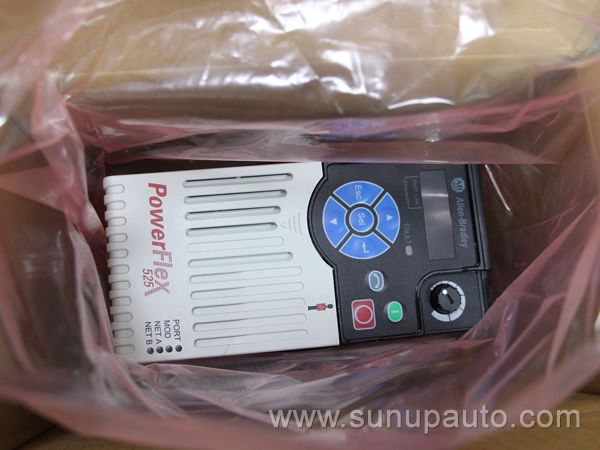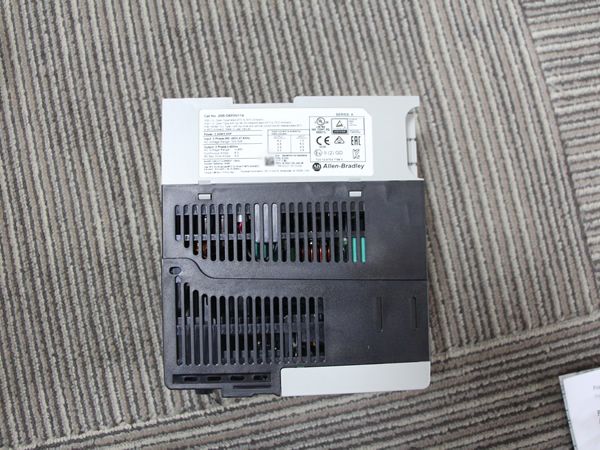 PowerFlex 525 AC Drive
PowerFlex 525 AC drives feature an innovative, modular design oering fast and easy installation and con€guration. These cost-eective compact drives come with embedded EtherNet/IP™ communications, safety, USB con€guration and a high ambient operating temperature capability. PowerFlex 525 AC drives also provide a variety of motor control algorithms including volts per hertz, sensorless vector control and closed loop velocity vector control, making these drives ideal for a vast array of applications.