Allen-Bradley 20F11GC060JA0NNNNN PowerFlex 753 AC Packaged Drive, with Embedded I/O, Standard Protection, Forced Air, AC Input with DC Terminals, Type 12 / IP54, 60 Amps, 30kW ND, 22kW HD, 400 VAC, 3 PH, Frame 4, Filtered, CM Jumper Installed, DB Transistor, Blank (No HIM).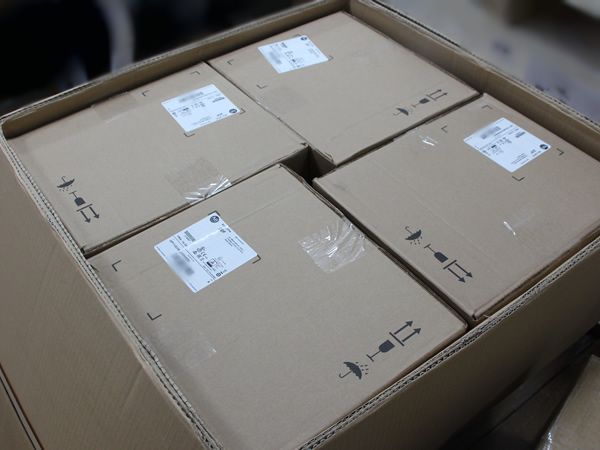 Allen-Bradley PowerFlex 753 AC Drives
Power ratings:
200...240V: 0.37…132 kW / 0.5…200 Hp / 2.2…477 A
380…480V: 0.75…250 kW / 1.0…350 Hp / 2.1…456 A
600V: 1.0…300 Hp / 1.7…289 A
690V: 7.5…250 kW / 12…263 A
IP00/IP20 NEMA/UL Type Open, flange mount, IP54 NEMA/UL Type 12
Dual-port EtherNet/IP™ Option Module helps you leverage EtherNet/IP networks, minimize the number of managed switches, and reduce cabling needs when using Device Level Ring (DLR) networks
V/Hz control, vector control with FORCE™ technology and sensorless vector control
Predictive diagnostics to extend the life of cooling fans and relay outputs
Slot-based architecture provides three option slots for feedback, safety, communications, additional I/O, or an auxiliary power supply
Configuration and programming via integral LCD Human Interface Module (HIM), DriveTools SP software, Connected Components Workbench software, or Studio 5000 Logix Designer® software
Available Embedded Safety Options
Safe Torque-Off option is certified at PLe/SIL3 CAT 3
Safe Speed Monitor combines the Safe Torque-Off capability and an embedded safety relay with the Rockwell Automation® Safe-Speed Control core technology in one hardware option embedded in the drive. Certified PLe/SIL3 CAT 4
Allen-Bradley PowerFlex 753 AC Drives more models:
20F11GC072JA0NNNNN
20F11GC085JA0NNNNN
20F11GC043JA0NNNNN
20F11GC037JA0NNNNN
20F11GC030JA0NNNNN
...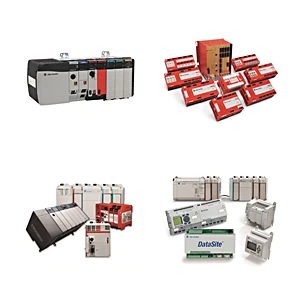 Allen-Bradley 20F11GC060JA0NNNNN PowerFlex 753 AC Packaged Drive